An ice maker machine is almost a necessity for nearly every type of food service business, but it is also useful for any other establishments that serve food and drinks.
With so many different configurations and styles out there, how do you know which ice maker is best for your business?
There are three basic styles of commercial ice machines:
Modular Ice Machines
Modular ice machines are units that do not contain any storage space. These are usually designed to sit on top of an ice storage bin or a dispenser unit to function properly. Modular ice makers are perfect for those who want to customise their ice-making solution, as the heads are normally compatible with a variety of bin sizes and models.
Undercounter Ice Machines
Undercounter ice machines, also known as self-contained ice machines, are units that combine the ice machine with a storage bin. As they usually fit under countertops, they do not take up a lot of space, making them a good option for small bars, cafes or any other growing businesses.
Countertop Ice Machines
Countertop ice machines are compact units that normally make nugget style ice. These machines have a small ice storage bin, and some models may dispense water too. As they are placed on top of counters or tables, they provide easy access to ice and water. These machines are commonly found in hotel lobbies, break rooms, health care settings, and beverage stations.
At HWD, we carry a wide selection of ice makers and here are some of the models available on our website:
This benchtop ice maker is perfect for small establishments that do not have heavy ice requirements. As it does not need to be connected to a water supply, this unit is extremely portable and convenient. With a production capacity of 15kg / 24 hours, this ice maker is ideal for light-medium duty use such as in concession stands, market stalls and fairs.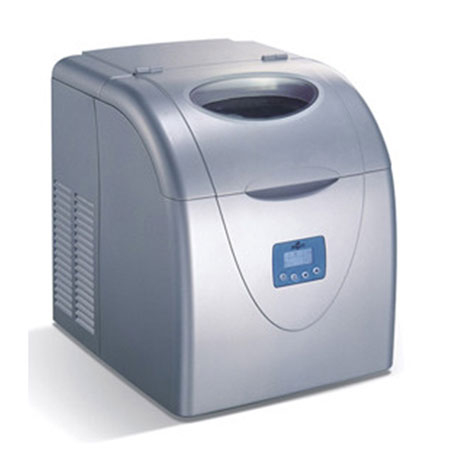 The CB series with an internal storage bin are some of Brema's top-selling models. It produces quality cone-shaped ice cubes weighing 13 grams, with the trunk sides slightly squashed. These small ice adapts to any drinking glass shapes and cools drinks without diluting. The ice also looks elegant, making it suitable for hotels, restaurants, pubs and clubs.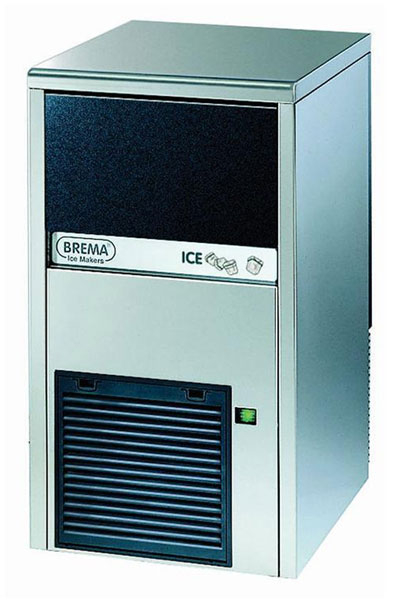 This Hoshizaki ice machine has a durable stainless steel exterior and a slide-in air filter at the front for easy cleaning. The FM series makes crescent ice cubes, which have excellent liquid displacement due to their unique shape. These exceptionally hard crystal clear ice cubes melt slowly and allow liquid to flow over it more easily.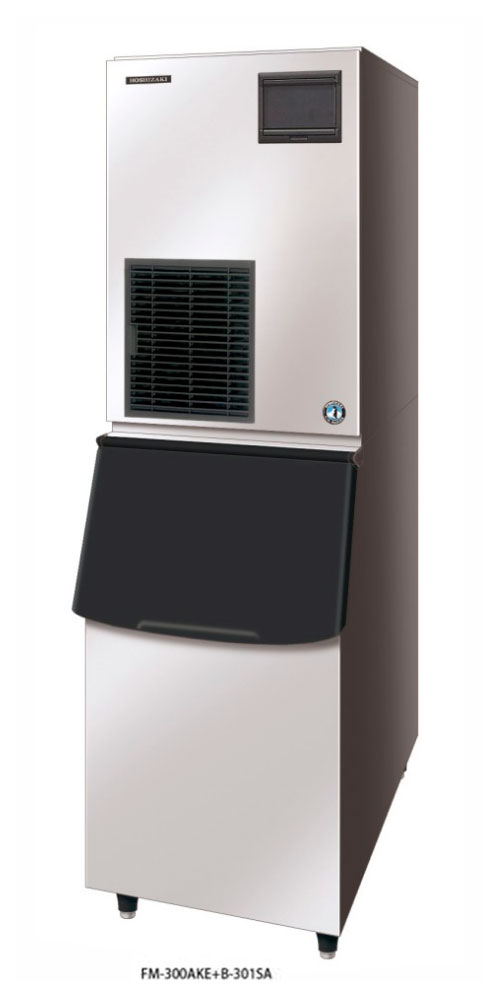 The IM series ice machines produce exceptionally hard, crystal clear ice cubes that melt very slowly, allowing customers to enjoy their cooled drinks longer. This ice making equipment is designed with hygiene as a priority, utilising a closed cell ice making system that features an automatic rinse and flush cycle.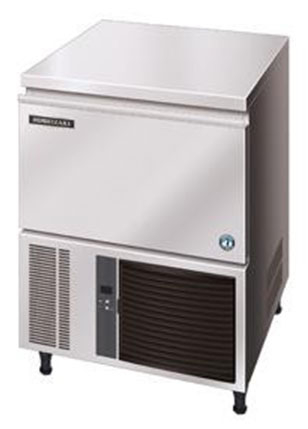 The Ice-O-Matic HIS series has a horizontal evaporator, with front air intake and discharge for under-counter installation. It's stylish and compact, making it perfect to be placed almost anywhere. It also has a simple control panel that allows easy access to ice, and comes with a 16.3kg ice storage bin.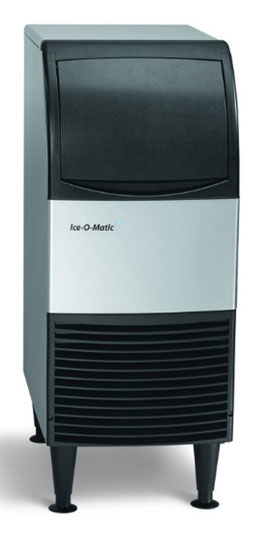 This self-contained gourmet ice maker produces crystal clear conical ice that melts slowly, perfect for cooling drinks without diluting, or as ice to crush for fresh food preservation. No side clearance is required, and air is drawn in and exhausted from the front. This ice maker comes with a 14kg ice storage bin.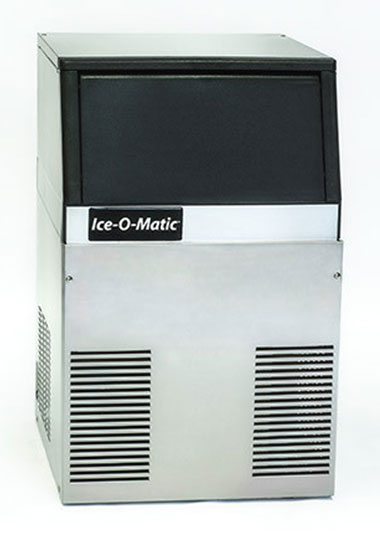 The GALA MDP150A ice maker is ideal for warm climates and busy working environments. It produces pure, translucent ice without hollows, perfect for scotch or whiskey. The truncated cone shaped ice cubes are suitable for all types of glasses. This is a modular unit that requires a separate ice storage bin.
To view our complete range of ice makers, please visit our website, or get in touch with us for more information!